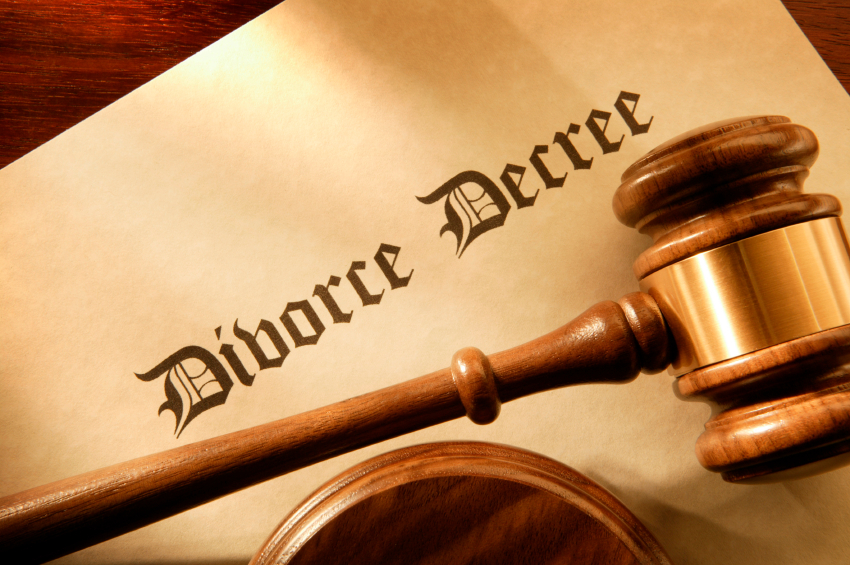 It's been a while since I've posted, with good reason. I am going through a divorce. The "Big D". I have many things to say about it and a lot of opinions on the issues that broke my marriage up, but 1) those who need to know the details know the details and 2) there's nothing I can do to change it.
I struggled with letting the marriage go. After 2 months of "seperation" (he had filed papers already) I realized there was no way I could do anything to save it. Only God could and God can choose not to let the marriage succeed. I also knew that my Ex was in no way aligned with God. Therefore God could not intervien on his part if He wanted to.
My friends have been an integeral part of this whole transition. My co-workers at school have really been invaluable. It is so true that you never know who your friends are until you go through something tramatic. People I thought wouldn't care really stepped up. They took me under their wings, got me involved, took me out, talked with me, cried with me, prayed with me, held me and let me sleep over when I couldn't handle it. My family, specifically my sister has been awesome. They are non-judgmental and really have let me learn things myself while talking things through. There are so many other friends, close and far away, who have done amazing things for me. I am so amazingly thankful for the people I have surrounding me in my life. I have such a great support system.
So since Halloween (isn't this ironic) I have been enjoying single life. There are moments when I wish he would change his mind, but in the long shot, I would never turn back to that. I am so much happier, fit, healthier, livelier then I have been in a very long time. I would've stayed in my marriage like that forever. I am a serial monogomist, but I'm thankful in some respects that this opportunity has a risen for me to step out of my "comfort" zone and grow into an individual. Some people have criticized me saying that I've moved on too fast. Others realize who I really am and how quickly I recover and how I refuse to let things get me down and understand that, this is just the way I function.
Today I was sitting in church and the pastor was talking about how 2010 was an awful year for many of the people in the congregation. My friend also posted on her FB status how she was so thankful that 2010 was over because it was the worst year of her life (she too went through a divorce). With these two statements happening so closely together, I thought to myself, was 2010 awful? Was it really THAT awful? My answer is NO, it wasn't that awful. I kind of feel bad for not feeling like it was that awful. I mean, it was, but it wasn't.
I still have so much to be thankful for in this past year:
Ugly Sweater contest sans 43lbs


1) My daughter's health has dierasticly improved since she got tubes put in
2) My ex isn't being a douch bag about my terms of the divorce (although he wanted it, I have set limits)
3) I have my own health <- Since doing the HCG diet, I have lost a total of 43 pounds.
4) I have a job that I enjoy most the time, I have co-workers that I'm crazy about and students that I mostly love
5) My family is so freakin awesome! You forget how important they are until you really need them
6) God hasn't given me more then I can endure, and even though I'm pissed at Him and am really struggling to hear his voice, I know He cares and will get me through this
Don't get me wrong, there were a lot of crappy things that happend:
1) Divorce
2) Ruined credit score
3) Realization I can not afford to live on my own on just a teachers salary.
But all those can change for the better and will. My head is held high and I will survive and become strong and smart because of these things.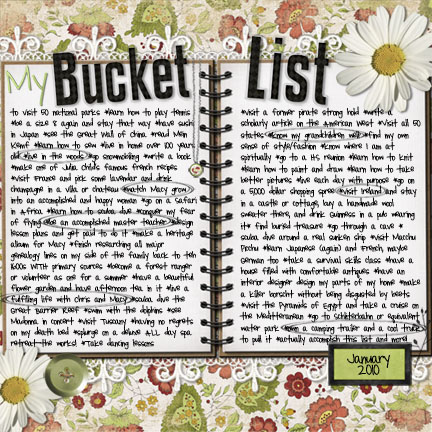 2011
1) Sky dive
2) Go on a legit date, with a gentleman, who I like <- I know that sounds bad, but I want to like them, not just go out on a date.
3) Start my masters, or taking steps to start my masters
4) Pay off a large chunk of my student loans <- which is kinda silly, if I'm getting my masters, so I may have to re-evaluate this one
5) Continue to live w/o a credit card
6) Stay up all night with my sister giggling
7) Spend quality time with my brother
8) Work out 3-4 times a week <- I have a goal of comfortablly wearing a bikini this summer
9) Reading my Bible consistently 3-4 times a week
10) Praying w/o drifting everyday <-the habit of prayer typically comes easy to me, but I have struggled with this one for a while
11) Eat a type of food I have never tried before <- Any suggestions?
12) Give once a week to a random person
13) Spend quality (not quantity) time with my daughter
14) Go to the park with Z and The Ex for the sake of Z
15) Go on a hot balloon ride
______________________________________________
3 Things
1) Today I am thankful for honesty in friendships and budding relationships
2) Today I am thankful for a respectful attitude towards The Ex and vise versa
3) Today I am thankful for the fact that I had 2 weeks off for Christmas Break